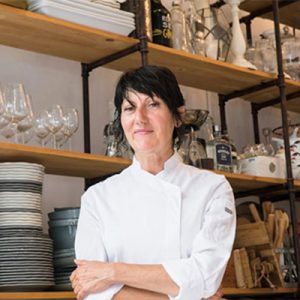 Tina Barrat
From Fashion Jewellery to Conscious Gourmet Food
Tina Barrat was previously known for designing jewellery, crafted with semi-precious stones, which were sold at top department stores in Hong Kong and Paris. Today as a personal chef, she designs gourmet meals for private dinners, pop up events at art galleries; for corporate events and giving vegan cooking classes.
Tina's great grandmother was a well known chef in the south of France and her mother was a health advocate, who only ate organic products and unprocessed foods. Tina's cooking is a product and combination of the two influences: healthy and flavorful. A few years ago Tina was introduced to raw food and had an awakening. She was amazed by the energy she had as a result of the enzymes and live nutrients from the food.
Tina Barrat respects the purity of the ingredients and creates flavours and culinary experiences that will open your mind to new taste sensations and your eyes to the beauty of the ingredients she uses. Her meals are sure to leave you with a new appreciation for what raw or vegan eating can be.